As the owner of Elite Design & Home Staging, Kerrie Reid has helped real estate professionals, home sellers, investors, and short-term rental owners create unforgettable first impressions that move clients from curious to committed. Having traveled to over 55 countries, she's established an award-winning, unparalleled aesthetic which combines timeless design elements with innovative, ebullient notes that create dimensionality and intrigue at first glance.
Prior to her success as an interior decorator & home staging professional, Kerrie worked as an entertainer,  costume designer, and set designer for more than 20 years. It was during this time that she developed her unique and broad understanding of balance, texture, tone, and color. After a long and fruitful career, she decided to take the leap and enroll in an interior design program at the New York Institute of Art & Design (NYIAD) to pursue her passion of becoming an interior designer.
Having won several awards including an International Award for 2020 Vacation Home Stager of the Year, Kerrie is considered a leading authority for STAGED TO STAY™ vacation home staging and is currently authoring a training program and book.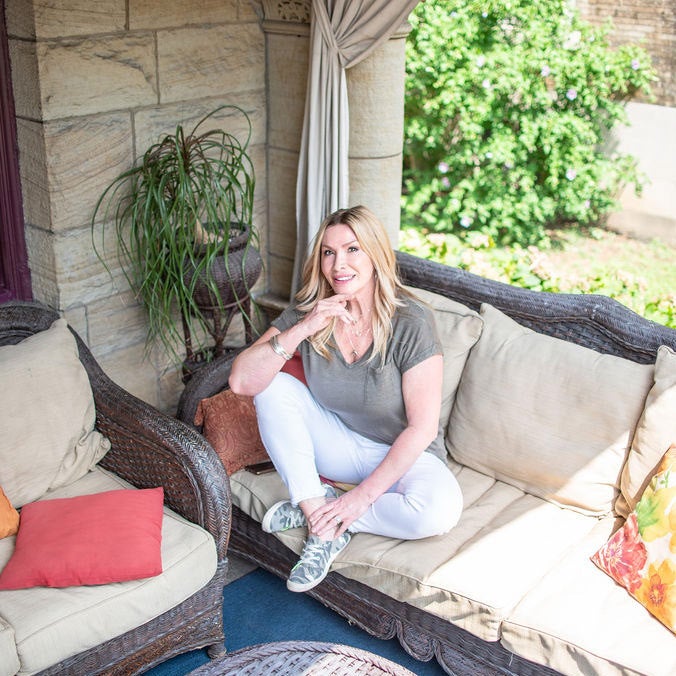 A delicate balance between art, psychology, and functionality.
Kerrie labels herself as a perfectionist and it's a title that fits when you view her finished product. When clients ask that a property/room convey a specific feeling or mood, she works tirelessly to ensure their vision comes to life in a way that not only meets but exceeds expectations. She understands that staging & design involves a delicate balance between art, psychology, and functionality and each decision she makes follows an intuitive flow that purposefully marries each of these aspects beautifully. Her work of creating inviting spaces that resonate with anyone who enters speaks for itself through a long list of satisfied clients, and homeowners.